OKE is a destination design and management group.

Entertainment Retail Center
Retail Design
Retail MD Planning
Amusement Park
Water Park
Snow Park
Character Zoo
Theme Hotel
Resort
The OKE INC. specializes in developing, designing and introducing programs for theme park projects owing to consistent accumulation of on-site experience and research and development in the field. We are emerging into a major company leading the theme park facilities sector as shown by the success of our projects.
Our priority has been to successfully complete projects to the best of our ability in order to create enhanced client satisfaction. Spearheaded by the Chief Creative Director, we pledge to commit ourselves to every aspect of the project from review of feasibility, planning, monitoring of design quality to site-oriented design management on the basis of our research and analysis capability.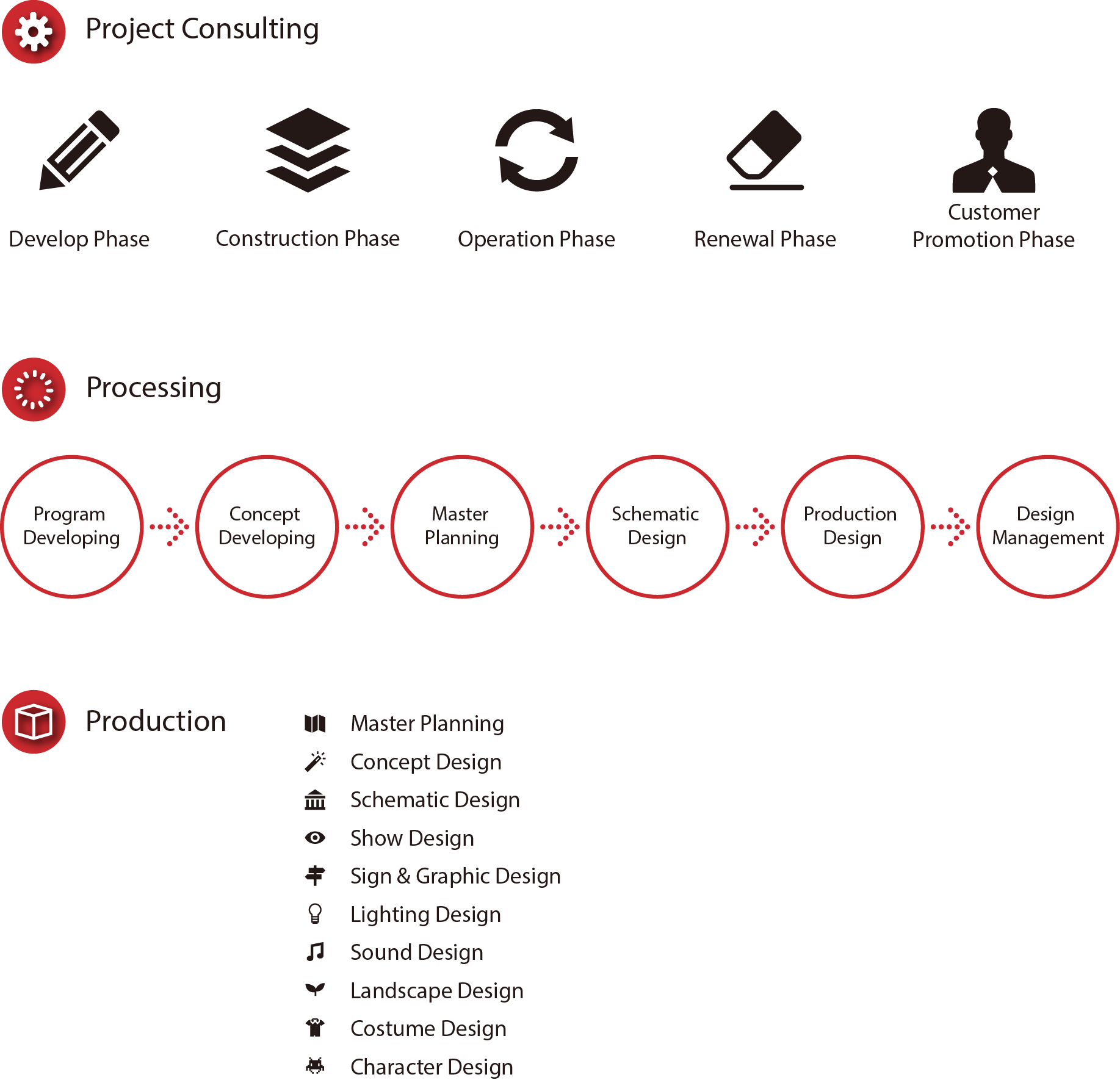 We have been involved in major theme park projects since 2000. We have been accumulating development experience overseas since 2006 including resorts and theme-based commercial facilities in China.
The success of our projects has been possible through close collaboration with overseas companies at every stage of development of theme-oriented projects.
We are offering high-level of services ranging from research, analysis, review of commercial viability to program development. We have been committed to providing realistic and yet innovative designs in the planning stage. In addition, effective design management services are provided at the project implementation stage.